02/10/2013 ˑ
Part of IFP's No Borders International Co-Production Market
Posted by Shireen Seno
29/09/2013 ˑ
Support from Rotterdam's Hubert Bals Fund
Posted by Shireen Seno
Happy to share that Nervous Translation was one of 11 projects selected for the Hubert Bals Fund's Script & Project Development grant in Spring 2013!
Read the official announcement and full slate
The Hubert Bals Fund (HBF) is an initiative of International Film Festival Rotterdam that provides grants to bring remarkable or urgent feature films by innovative and talented filmmakers from developing countries closer to completion.
07/02/2013 ˑ
Official presentation at La Biennale di Venezia
Posted by John Torres
28/01/2013 ˑ
BIG BOY review by de Filmkrant
Posted by Shireen Seno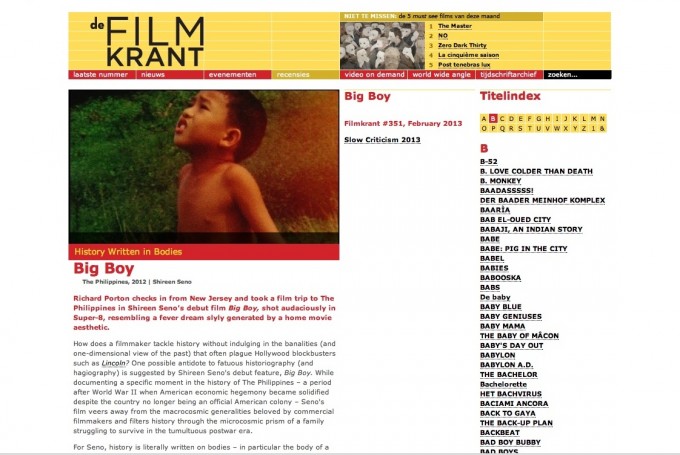 Full review: http://www.filmkrant.nl/_titelindex_B/8600
26/01/2013 ˑ
In Rotterdam to premiere my first feature
Posted by Shireen Seno
Thrilled to be here at IFFR to present my first film, Big Boy, which will have its first international screening tonight, January 26. John is here as well to premiere his latest feature, Lukas the Strange. We'll be here until February 2.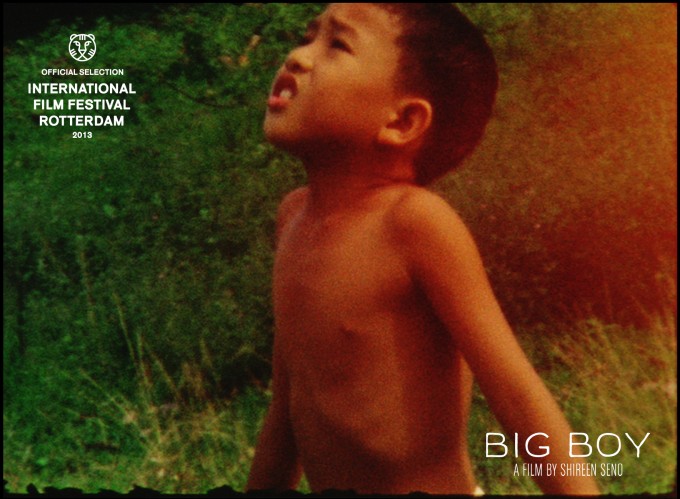 BIG BOY trailer from shireen seno on Vimeo.
15/01/2013 ˑ
Nervous Translation: synopsis
Posted by Shireen Seno
A eight-year old girl, nervous to a fault, lives in her own private world. One day she finds out about a pen that can "translate" the thoughts and feelings of nervous people.