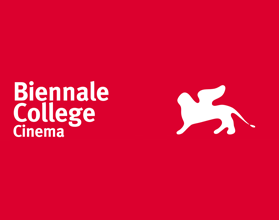 After the first workshop for the 15 project-teams, 3 teams were selected for the final phase of Biennale College – Cinema. The teams behind Memphis, The Year of June and Yuri Esposito have been invited to attend a second ten-days workshop, which started on Monday 18th February 2013 in Venice.
This workshop is dedicated to film direction and pre-production in order to explore the visual aspects of the 3 projects. Each mini-crew is working with a mentor director and a number of tutors/trainers from the different areas (such as budgeting, locations, art direction, shooting schedule, marketing and audience engagement…) to ensure that, at the end of the workshop, the film crews are ready to start, and to shoot and edit the film over the next five months.
At the end of the workshop, on 1st March 2013, funds for the production will be allocated in the measure of 150,000 € for each team. Between mid-march and mid-August, over a five-month period, the teams will proceed to shoot and edit the feature-length audio-visual works, supervised at a distance by the College.