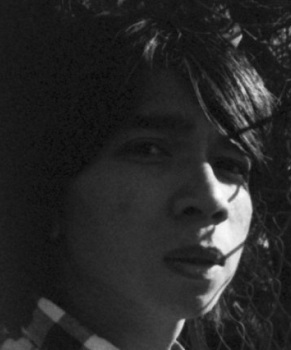 "The Philippines is rich with very young film talents. John Torres is one of these. His films are close to the street, but their implications are far from earthy."
Gertjan Zuilhof, International Film Festival Rotterdam
"Interestingly we see here another Southeast Asian fi lmmaker using poetry to help drive his narrative and it is, for me, obvious that Torres is clearly loving using the digital media and is not afraid to be inventive with his sometimes rapid fire editing." (Senses of Cinema)
Benjamin McKay, film critic
Born in Manila on September 24, 1975, he received a Bachelor of Arts degree in Communication (cum laude) in the Ateneo de Manila University in 1997. Under the steady influence of a Jesuit priest, he learned about the fundamentals of filmmaking, watching masterpieces by local heroes Kidlat Tahimik, Mike de Leon, and Ishmael Bernal.
He spent a year as a film apprentice under internationally-acclaimed feature film director Carlitos Siguion-Reyna ( Ligaya Ang Itawag Mo Sa Akin), commercial director/cinematographer Manolo Abaya, and French cinematographer Michel Hugo.
In 2005, he bagged the 2005 Cinemanila award for Best Short Film and the Ishmael Bernal Award for Young Cinema for his short fi lm, Salat.
In 2006, John was awarded the Dragons & Tigers Award for Young Cinema at the 25th Vancouver International Film Festival for his debut feature, Todo Todo Teros. He also won the NETPAC and FIPRESCI critics awards at the 2006 Singapore International Film Festival and a Jury Special Mention at the Jogja-NETPAC Asian Film Festival. In 2007, the Manunuri ng Pelikulang Pilipino (Film Critics of the Philippines) nominated his fi lm in four categories, namely: Best Screenplay, Best Editing (won), Best Director, and Best Picture.
His second feature film, Years When I was a Child Outside, funded by the Hubert Bals Fund and the National Commission for Culture and the Arts, was awarded a Jury Special Mention in the Southeast Asian Competition of the 2008 Bangkok International Festival and the Grand Jury Prize in the 2007 Cinemanila International Film Festival. It was screened in competition in Rotterdam and in Berlin Forum Expanded as a multi-channel work.
His production company, Peliculas Los Otros, has also produced Big Boy, the debut feature of Shireen Seno. The film have its international premiere at the International Film Festival Rotterdam in 2013, along with John Torres' film Lukas nino (Lukas the Strange), supported by the Hubert Bals Fund.