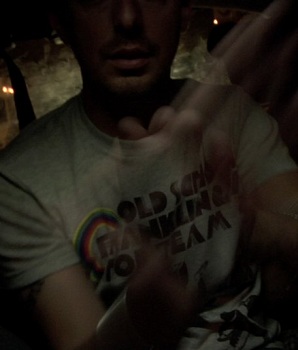 Born in Torino in 1976.
After Scientific high school degree he moves to Rome to study at the Superior Institute of Communication. He also studies TV screenwriting with RAI's authors (RAI: National Italian TV). After that he studies at the International Art and Media School of Torino and at Genova's School of Cinema. In the same period he starts his collaboration with In Adv, an advertising agency in Torino, and works as director Max Chicco's assistant for many projects.
In 2003 he realizes his first short film, "Un giorno da re" (A day as a king), that has been presented at Torino Film Festival in the Italian section. During this project, he created the blog "Dietro la cinepresa" (Behind the camera), the first online diary dedicated to the production of a short. The blog has been followed by many newspapers, like La Stampa and Torino Sette, as well as web portals like Kataweb.
He then starts producing institutional films for companies like Telecom, Ferrero, Fondazione Torino Musei, Regione Piemonte and Caltagirone Group.
In 2005 he realizes the movie "Il Piemonte che non ti aspetti" (The Piemonte you don't expect), projected during Torino's Olympics in 2006.
He then realizes the short "Noage film noire", using 16mm film, and the 3 spots for Alice Avallone's artistic project "Katahomo".
He realizes many videoclips experimenting various techniques, including stop motion.
He then starts directing commercials for the national advertising campaigns of Emmecia, Casabagno, Indesit, in addition to viral campaigns for Vodafone and Pampero. He's also realizing the project "Amateur – housewife's striptease", a documentary that obtained the attention of Italian's Minister for Cultural Assets and Activities.
His last project, "Project Genesis", is a short film produced by Green Movie Group, that also realized the post-production. A year had been dedicated to this project, and the teaser obtained 20.000 visits in a few days. The short will be presented in winter 2012 at international Festivals.
https://vimeo.com/alessiofava
https://vimeo.com/projectgenesis/videos