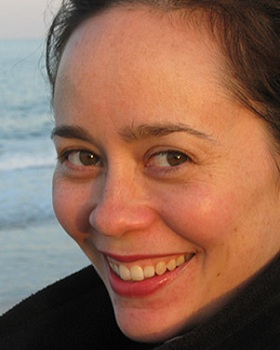 Kim Spurlock received her MFA at NYU's graduate film program. Her short film, DOWN IN NUMBER 5, screened at over 30 festivals ultimately winning a 2010 Student Academy Award. The film will soon be traveling the United States as part of the exhibition America: Now and Here, along with work by other American artists including Chuck Close and Cindy Sherman. Kim's other films include AFTERNOON, a Vietnamese ghost story, which premiered at Slamdance and won the Jury Prize at the Vietnamese International Film Festival, FISH, which premiered in Palm Springs and ended its run in Tokyo, and UTA, which Kim was invited to premiere at the Munich International Student Film Festival, where it won First Prize in the Gestures of Reconciliation Competition.
Kim recently completed feature script with her co-writer and sister Mai Spurlock entitled THE WHISPERING GIANT. The project was selected for the 2012 IFP Emerging Narratives Program, as well as the Emerging Visions Program. Kim was also selected for this year's inaugural Artists' Academy, a filmmaker development initiative sponsored by the Film Society at Lincoln Center.
Kim made her theatrical debut this year directing a short play entitled BOOK CLUB, which premiered in March at The Barrow Group Mainstage in New York City.