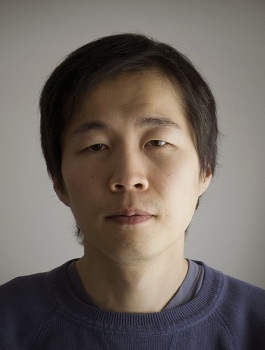 Lee Isaac Chung is an award-winning filmmaker. He grew up in Arkansas and attended Yale University. At Yale, with exposure to world cinema in his senior year, he dropped his plans for medical school to pursue filmmaking.
His directorial debut, Munyurangabo, premiered at the 2007 Cannes Film Festival (Official Selection- Un Certain Regard) to great acclaim. An intimate story about the friendship between two boys in the aftermath of the Rwandan Genocide, the film was an official selection at top film festivals worldwide, including Toronto, Berlin, Rotterdam, Pusan, and AFI Fest in Hollywood, where it won the festival's top prize. It was also selected for the prestigious New Directors/New Films series at the Lincoln Center and the Museum of Modern Art (MoMA). Variety called the film "an astonishing and thoroughly masterful debut;" Critic Roger Ebert called it "a beautiful and powerful film- a masterpiece" and proclaimed Chung "a born filmmaker." The film has received international theatrical distribution.
His second film, Lucky Life, was developed at the Cinéfondation at the Cannes Film Festival. Inspired by the poetry of Gerald Stern, the film premiered at the 2010 Tribeca Film Festival and is currently screening at festivals worldwide. Isaac resides in New York with his wife Valerie. He is currently working on his third film Abigail Harm, a poetic love story starring Amanda Plummer, Will Patton, Burt Young, and Ayako Fujitani.