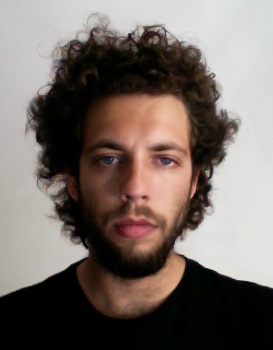 After earning his B.S. in Audiovisual Communications from Universitat Pompeu Fabra in Barcelona (2005), Lluís Galter has written and directed several short films, two of them during his stay at the Film and TV School of the Academy of Performing Arts in Prague. Many of his works have been broadcasted and selected for exhibition in a number of European museums.
"CARACREMADA", his first feature film, had its world premiere at the Orizzonti competitive section of the 67th Venice International Film Festival. The film also was screened in several festivals all around the world: San Sebastian, Götteborg, Jeonju, Munich, New York, Buenos Aires, Prague, Cuenca (Ecuador), Linz, Paris, Saint Petersburg… and won several prizes, including the Best Picture (ex-aequo) in Crossing Europe 2011.
He also directed the episode "¡Han matado a un obrero!", which is part of the feature length documentary 69/78 PRESCRIT.
Now he is in pre-production of his second feature film "Els Estiuejants" (Holidaymakers/Vacationers), and developing "La Substància" (The Substance).
http://www.youtube.com/user/lluisgalter?feature=mhee www.passosllargs.com