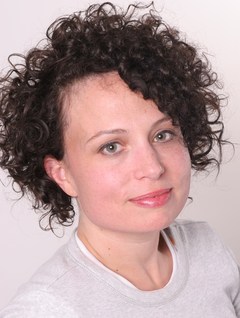 Marcie MacLellan is owner and operator of Incontext Communications, a thriving agency and production house serving clients in both Canada and the UK. Over the past eight years, she has written and produced a range of corporate films, shorts and documentaries. She has experience managing budgets ranging from the hundreds to the hundreds of thousands. This includes work with corporate clients such as Sony and Duracell, and charitable partners including Amnesty International.
Marcie started her career as a freelance journalist before branching into film. She has since earned her MA in Screenwriting & Production, along with her BA in Journalism. After completing her MA, Marcie enjoyed film festival success as both a writer and a producer. Her most recent low‐budget documentary, Summer School, premiered at the Southbank Centre, and received top billing at the WOW (Women of the World) Festival. Additional film credits include the short film, 'I Do' (Revelations 2010: Cannes SFC) and the documentary short 'Child's Play' (Best Screenplay Nomination: Underwire Film Festival).
Gaining an insider's perspective on the festival world, Marcie was also part of the programming committee for Bird's Eye View, an organisation that celebrates female film makers around the world.