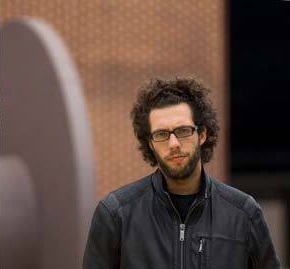 Spanish director Lluís Galter joins the Future Reloaded project, celebrating the 70th edition of the Venice Film Festival. His short film will be part of the collective movie tribute to the festival: 70 movie directors from all over the world have been invited to make a short film lasting between 60 and 90 seconds, in total creative freedom.
Lluís Galter is the director of The Substance, project selected for the first workshop of the 2012/13 Biennale College – Cinema. It's the story of Mr Cheng and Mr Yang, professional replica builders from an international Chinese corporation, who will be forced to find their substance through a fantastic time and space travel that takes place in one of the most antique villages in Europe, Cadaqués.
His first feature-length film Caracremada participated in the Venice Film Festival in 2010, in the Orizzonti section. The title refers to the nickname given by the Spanish Guardia Civil to Ramon Vila Capdevila, the Catalan anarchist and strenuous opponent of the Franco regime: the director espoused his point of view to reflect on the Spanish Resistance.