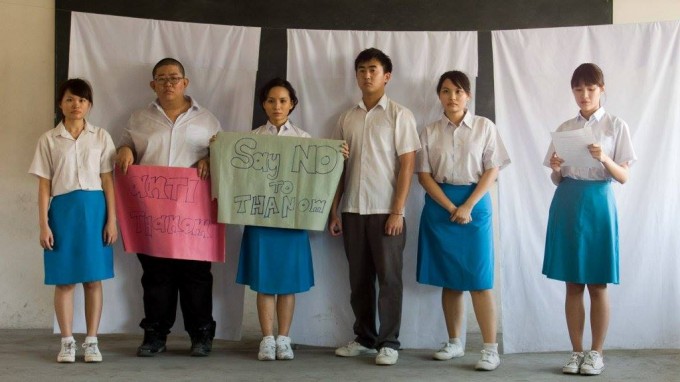 Not even half a year has passed since we finished our first workshop in Venice, but there's a project not selected for the final phase of 2013/14 Biennale College – Cinema that is already in production: River of Exploding Durians.
Directed by Edmund Yeo and produced by Ming Jin Woo, River of Exploding Durians is a story of revolt and political issues. Here's the logline of the project:
A peaceful coastal town in Malaysia is turned upside down by the construction of a potentially radioactive plant. A young boy at the cusp of adulthood and an idealistic history teacher find themselves fighting for the soul of their hometown.
Shooting started on January 2nd 2014 and is still going on. The cast is composed by Taiwanese actress Zhu Zhi-ying (Lust, Caution), Malaysian newcomers Koe Shern, Daphne Low and Joey Leong. You can see the first stills of River of Exploding Durians in its dedicated area in the website.