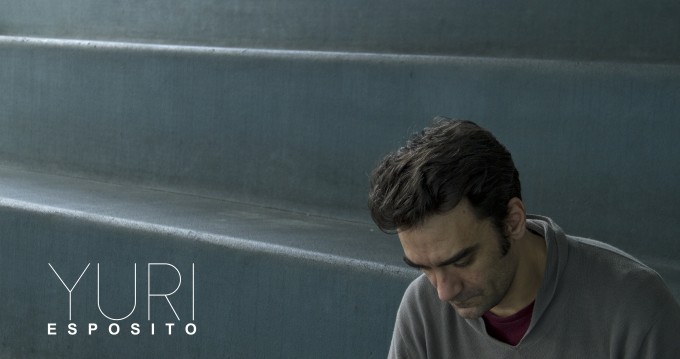 YURI ESPOSITO – World Premiere: Friday 30th August, 2.30pm, Sala Perla
First feature film of 2012/13 Biennale College – Cinema to screen at the 70. Venice International Film Festival, Yuri Esposito is also the first Biennale College – Cinema film to premiere in Venice ever. Directed by Alessio Fava and produced by Max Chicco, Yuri Esposito stars Matteo Lanfranchi as the slowest man on Earth.
Here's the full synopsis (SPOILERS):
Yuri Esposito is a 40­-year­-old man who lives in a state of perpetual slowness that he keeps under control by taking a daily vaccine which makes him move at a fifth of the speed of normal people. Without the vaccine, discovered by Vittorio, the father of his wife Lucia, he would slow down to the point of complete immobility. Notwithstanding this "syn­drome," he leads a happy life: he has a wife who loves him, an excellent job as a restorer and a great passion for the discipline of static apnea. Lucia tells Yuri she is pregnant. Yuri, believing himself incapable of being a good father, decides to try an experimental treatment to change his condition: to speed him up. For this he puts himself in the hands of Vittorio who, brushing up his knowledge, succeeds in finding a cure, turning him into a "normal" person. But the treatment fails. Yuri is unable to come to terms with this. Seized with anguish decides, he doesn't want to become a father. Lucia, distraught, leaves. Yuri now is alone and slow and he understands that, to be happy and overcome his fears, he just has to learn to accept himself. So he tapes a message on a recorder that he leaves in front of the door of Vittorio's house. Lucia finds the recorder and listens to the message. Several months later, Lucia and Yuri are in the water with their baby. Happy.
Director's Statement:
Yuri Esposito is a modern fable that brings us face to face with our limitations and with the fear of not being able to cope with what life has in store for us: acceptance of ourselves is the most important way of being happy. It is a reflection on time, a journey that overturns the schemes of contemporary society, so rooted in a frantic pace of life. I've always imagined Yuri's world as a perfect world, a "proper" and refined world: I've tried to convey the fascination of his movements and his life, so beautiful but so different from our own. It's an aesthetic that changes with him, his elegance is transformed into a more fragmented point of view precisely in the way in which his life changes.
Reprise screenings:
- Sunday 1st September, 9.00am, Sala Pasinetti (Industry only)
- Tuesday 3rd September, 8.00pm, Sala Perla 2
- Saturday 7th September, 6.30pm, Sala Casinò
We remind you that Yuri Esposito is also part of the program of the Web Theatre: it will be available for viewing around the world in streaming concurrently with the official screening on the Lido today. Further info here.
Trailer: