Short Skin, a winner of the 2013/14 Biennale College – Cinema, will be released in Italian theatres on April 23rd 2015 by Good Films with the title Short Skin – I dolori del giovane Edo. The movie world premiered at the 71. Venice International Film Festival 2015, and it played in the Generation 14plus competition of the 2015 Berlin International Film Festival, gathering a huge success. Here's the synopsis:
Ever since he was a child, the seventeen-yearold Edoardo has suffered from a malformation of the foreskin that stops him from masturbating and makes him insecure and ill at ease with girls. Shut up in his sexless microcosm, Edoardo reacts with irritation to the pressures of the outside world, which do nothing but exacerbate his insecurity. No one around him seems to be capable of talking about anything but sex: his friend Arturo, obsessed with the idea of losing his virginity; his parents who urge Edoardo to make overtures to Bianca, the girl next door who has arrived from Milan as she does every year to spend the vacation with her grandmother; even his little sister Olivia, frantically in search of a bitch with which to mate her dog. It will not be the pressures of others that will release Edoardo from his shyness but the close encounter with a girl he meets by chance and an unexpected receptiveness toward him on Bianca's part. Forced against his will to emerge from the shadows in which he has hidden for years, Edoardo will initially try to solve his problem by clumsy stratagems before finding, at last, the courage to face his own fears.
Short Skin, directed by Duccio Chiarini and produced by Babak Jalali, stars Matteo Creatini, Francesca Agostini, Nicola Nocchi and Miriana Raschillà. It has already been sold to other countries like France, UK, Norwey, Portugal, Australia and Hong Kong.
Here's the latest trailer: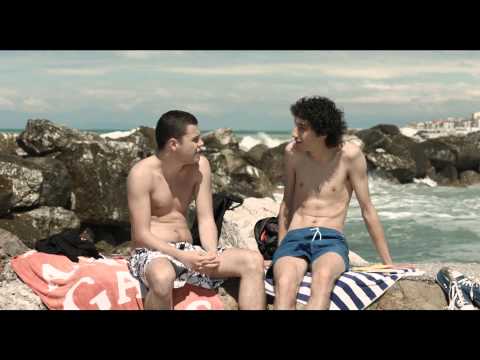 Here's the official poster: