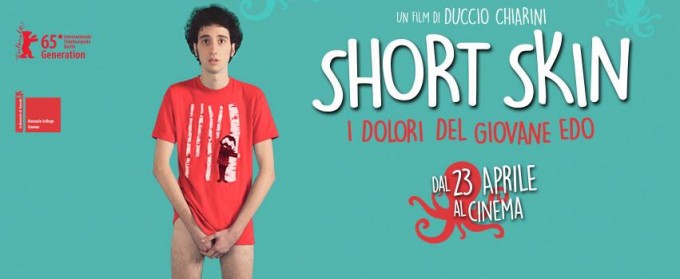 Short Skin by Duccio Chiarini has been nominated to 2 Nastri d'Argento Awards, assigned by the association of Italian film critics:
- Best New Director (Duccio Chiarini);
- Best Story (Ducchio Chiarini – Ottavia Madeddu – Miroslav Mandic).
Congrats from all the staff of Biennale College – Cinema. Here you can find all the nominees.
Short Skin, winner of 2013/14 Biennale College – Cinema, is directed by Duccio Chiarini and produced by Babak Jalali. It world premiered at the 2014 Venice International Film Festival and was presented, among others, at the 2015 Berlin Film Festival. It is currently in Italian theatres released by Good Films.