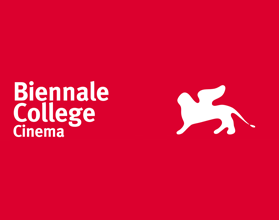 After the first workshop for the 12 project-teams, 3 teams were selected for the final phase of Biennale College – Cinema. The teams behind Blood Cells, H. and Short Skin have been invited to attend a second workshop, which started on Wednesday 4th December 2013 in Venice.
This workshop is dedicated to the script development process. Each mini-crew is working with two experts: one Creative Producer and one Script Consultant from the previous workshop. In any case, teams will have the possibility to receive feedback from the experts that work with the other groups.
The goal is to give all the fundamentals and infos to the teams, so they'll be able to write an almost definitive script before the beginning of the third and final workshop. This workshop will be held in January 2014 and will focus on the pre-production process and the visual aspects of the film. Follow our day-by-day diary of the second workshop here.