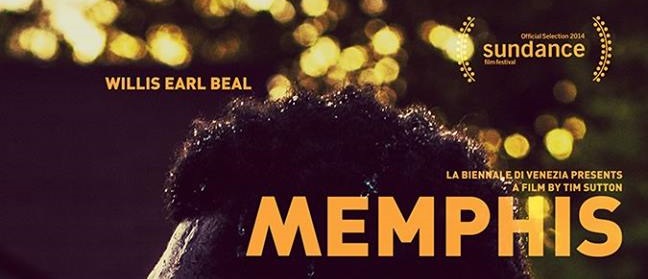 Memphis will be presented at the 2014 Sundance Film Festival (January 16 – 26), the famous indie festival held in Park City, Utah. The movie, written and directed by Tim Sutton and produced by John Baker, is one of the three finalists of the first edition of Biennale College – Cinema and world premiered at the 2013 Venice International Film Festival. Memphis will be in competition in the NEXT <=> section.
Here's the synopsis:
A rising star descends into madness try­ ing to save his troubled soul. A strange singer with 'god given talent' drifts through his adopted city of Memphis under its canopy of ancient oak trees, shattered windows, and burning spirituality. Surrounded by beautiful women, legendary musicians, a stone-cold hustler, a righteous preacher, and a wolfpack of kids, the sweet yet unstable performer avoids the recording studio and is driven to spend time in his own form of self-discovery. His journey quickly drags him from love and happiness right to the edge of another dimension. Featuring an explosive performance and score from the singular recording artist-come-wizard, Willis Earl Beal, MEMPHIS is a film steeped in folklore, music, authenticity, surrealism, and the search for glory within the abstract harmonies of life in a mythic city.
Here's what the website of Sundance writes about Memphis:
Writer/director Tim Sutton crafts an impressionistic folktale framed around the enigmatic musician/poet Willis Earl Beal and the city of Memphis. Adding a new legend to the city's rich history, Memphis is an elusive document of myth-making and the sources that feed those myths. Similar to his first feature, Pavilion, Sutton blurs the lines between fiction and reality, taking the audience to a wholly contemporary dreamlike world, bolstered by Chris Dapkins's sublime camera and a driving blues soundtrack by Beal.
Here's the complete screening schedule for the audience at Sundance:
1/17/2014 11:30 am – Premiere
Prospector Square Theatre, Park City
1/18/2014 3:00 pm
Salt Lake City Library Theatre, Salt Lake City
1/19/2014 10:00 pm
Redstone Cinema 2, Park City
1/21/2014 6:00 pm
Sundance Resort Screening Room, Sundance Resort
1/22/2014 8:30 pm
The MARC, Park City
1/25/2014 8:30 am
Holiday Village Cinema 1, Park City
For further info please visit the Memphis page on the Sundance website.